ABOUT LTAP
​
The West Virginia Local Technical Assistance Program serves the state by providing training, demonstrations, personalized technical assistance, resource materials, and other services to individuals and agencies responsible for managing and maintaining West Virginia's roadways.
​
The WV LTAP is part of the national Local Technical Assistance Program (LTAP), which is composed of a national network of 51 Centers - one in every state and Puerto Rico - and the Tribal Technical Assistance Program (TTAP), which serves tribal governments.
​
The WV LTAP is funded by the Federal Highway Administration and the West Virginia Department of Transportation; the center is housed at West Virginia University.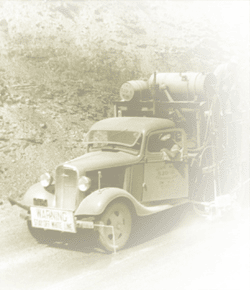 HISTORY
Horses and buggies traveling dirt roads. Model Ts traveling gravel roads. Today, this all seems like part of a novel, but this fiction is in fact truth. Transportation technology is constantly evolving, changing the roads we travel and the modes of transportation we use. Keeping individuals and agencies at the local level informed and educated about these changes to improve local transportation is one of the main goals of the WV LTAP.
While the WV LTAP has not been around as long as the Model T, we have been providing training and technical assistance to West Virginia since 1984. In that time, we have taught numerous workshops attended by thousands of participants and helped communities throughout West Virginia with their transportation challenges.
2017-2018 NEEDS ASSESSMENT
​
WV LTAP conducted a needs assessment survey of our clientele in 2017 and 2018. A summary of the survey results is included in the SUMMARY REPORT.